Lyon, the city for successful studies in France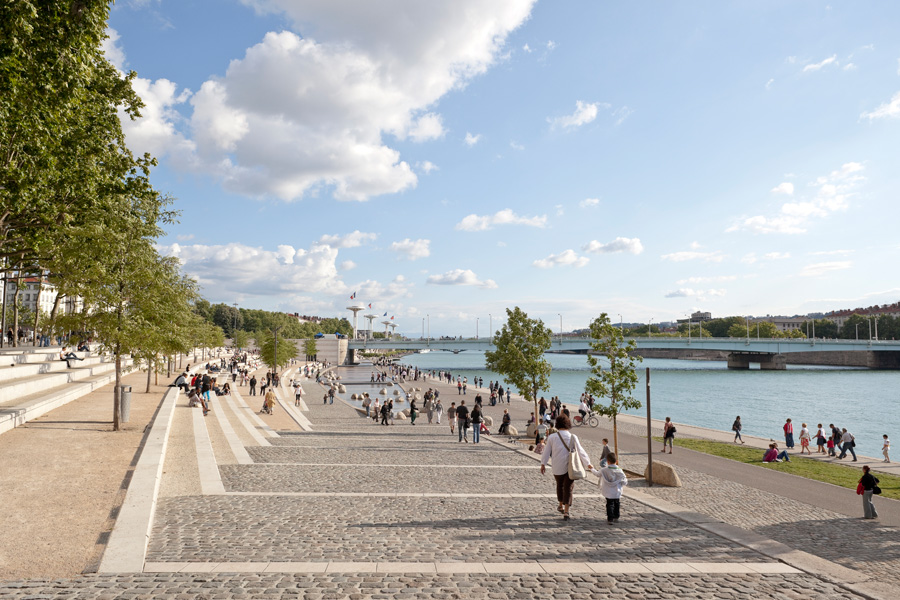 Choosing a city to study is a strategic decision. With its internationally renowned establishments, relying on strong competitiveness clusters, Lyon can offer excellent benefits for students. The city's attractiveness is boosted by a recognised quality of life for all, and a flourishing network of associations, of which there are over 9,200! The University of Lyon is the 2nd research centre in France, in particular in sciences and the Claude Bernard Lyon 1 university is the largest with its 40,000 students spread over 12 sites.
Lyon reserves a specially warm welcome for foreign students, offering them services to meet their needs: reception facilities, an information service, help looking for accommodation ...

The 1,500 decision-centres located in Lyon and the surrounding region represent so many potential employers for young graduates in Lyon. The chemical and environment, digital and biotech sectors are particularly well represented in the second employment region in France. The availability of work placements and qualified jobs is consequently made easier.

Lyon also offers a quality of life that has been praised by everyone, offering the advantages of a large city, while being small enough for people to meet, exchange ideas and form bonds. Sporting activities, cultural events, varied social venues and thousands of restaurants of great renown: there is everything you need to spend an unforgettable time as a student here.

Ideally located in the south-east of France, Lyon, the capital of the Rh?ne-Alpes region is the third largest conurbation in France by population (1.3 million inhabitants).

It is two hours by high-speed train from Paris, and one hour from the Mediterranean and the large Alpine ski resorts. Lyon-Saint Exupéry airport provides easy access from all the world's largest cities.

As a European city on a human scale, Lyon is regularly cited as one of the cities in France and Europe with the best quality of life.
Classified as a world heritage site by UNESCO in 1998, it has a remarkable historic heritage: the Gallo-Roman site on the Fourvière hill, and the Notre Dame basilica; the medieval and Renaissance quarter of the old city of Lyon; the hill of the Croix-Rousse reputed for its industrial heritage in silk-making; the Peninsular, the 19th century shopping district, and finally, the new Confluence district.
Lyon will surprise you with how dynamic it is, and with its wide range of activities: museums, walks, top quality restaurants, shopping, theatres, operas, historic monuments, cinemas, parks... Some of the many cultural and artistic events on Lyon's calendar are: Fête des Lumières [Festival of Light], Biennale de la Danse [Biennial celebration of dance], Nuits sonores [Electronic, independent, visual and interactive culture festival], Biennale d'art contemporain [Biennial celebration of contemporary art], Les Nuits de Fourvière [The Fourvière district festival of dance music and theatre] etc.


Published on July 24, 2014
–
Updated on March 10, 2016
Découvrir Lyon
Associations interculturelles